About
If you'd like to get in touch with us, go here.
Carleton Sojourner LTD is a small planning consultancy. We focus on relatively limited scale interventions which are aimed at long-term outcomes but we do also provide stopgap measures and support.
Our customers are primarily charities and other non-profit organisations.
We work with customers based around the world. Most of our work is remote-based to keep costs low, but we do travel for some more complex needs.
---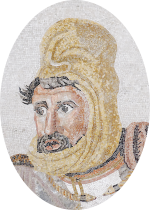 Peter Carleton, Director
Peter is a business systems analyst and project manager with over 10 years of experience, mostly working with charity data and mostly within health and animal welfare organisations.
Peter has spent most of his career working with information systems supporting decision-makers.
He specialises in infrastructure projects; designing and setting up data-flows between teams and organisations. In addition, Peter has extensive experience of working hands-on with databases and digital marketing software.
Peter is also a decisive thinker who also thrives at putting out fires. He likes to bring clarity and long-term thinking to the organisations he works with.
His LinkedIn is here, where you can see evidence of the closest he's ever come to a smile in a photograph.
---
Partnerships
From time to time we may also partner with other experts. In particular, we'd personally recommend:
Productle LTD - Technology consulting, training and product management.
---
Colophon
Website "stack"
This website uses a handmade theme based on HTML5 Boilerplate and Normalize.css. The pages are generated using the Hugo static site generator. Storage of pages is provided by Amazon S3 while DNS services are provided by Amazon Route53. Domain registration provided by Gandi.
Logo
The Lateen Sail logo is a trademark of Carleton Sojourner LTD. It is licenced under the CC BY-SA 4.0 licence as it is based, in part, on "Albufera" from the Museu Valencià d'Etnologia. As that work is licenced under the CC BY-SA 2.0 licence, this permits CS to licence our work under the later version.